Café Nuclear
2023-04-11T12:00:00-04:00
2023-04-27T13:30:00-04:00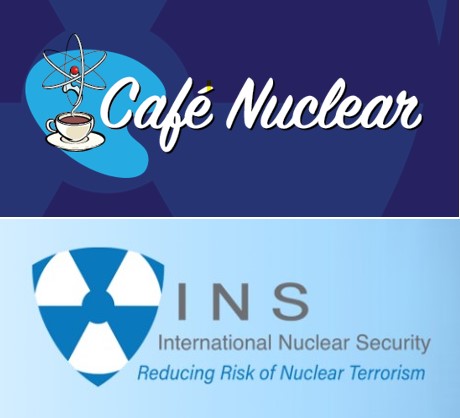 When

Apr 11, 2023 12:00 PM

to

Apr 27, 2023 01:30 PM

(US/Eastern / UTC-400)

All dates

Apr 11, 2023 12:00 PM

to

Apr 27, 2023 01:30 PM

Apr 13, 2023 12:00 PM

to

Apr 29, 2023 01:30 PM

Apr 25, 2023 12:00 PM

to

May 11, 2023 01:30 PM

Apr 27, 2023 12:00 PM

to

May 13, 2023 01:30 PM

May 25, 2023 12:00 PM

to

Jun 10, 2023 01:30 PM

Jun 06, 2023 12:00 PM

to

Jun 22, 2023 01:30 PM

There are 994 more occurrences.
Where

Virtual (via Zoom)

Contact Name Briana Sanchez
Contact Phone

(505) 859-6114

Add event to calendar

iCal
Café Nuclear brings together professionals working in the nuclear security enterprise across Latin America to discuss shared concerns, challenges, and opportunities. From April to June, 2022, four sessions will be held, each focusing on a specific topic. Each 90-minute session will begin with an informal presentation by a nuclear security subject matter expert, who will use real-world case studies to explore one aspect of nuclear security. This will be followed by an open, informal discussion panel to allow dialogue between regional partners.  
Register to attend some or all of these sessions using the Registration link above.
Presentations will be shared in English with Portuguese and Spanish interpreters. Detailed agendas and all presentation materials will be available to download in English, Portuguese, and Spanish via the Documents link in the top menu.
---
O Café Nuclear reúne profissionais que atuam em segurança nuclear por toda a América Latina para discutirem preocupações, desafios e oportunidades comuns. Em abril de 2023, serão realizadas quatro sessões, cada uma concentrando-se em um tema específico. Cada sessão de 90 minutos começará com uma apresentação informal feita por um especialista no tema de segurança nuclear do dia, que usará estudos de caso verdadeiros para explorar cada aspecto da segurança nuclear. Em seguida, uma discussão aberta e informal permitirá o diálogo entre os parceiros regionais.
Clique aqui para Inscrever-se em todas as sessões. Participe daquelas que se aplicam ao seu trabalho.
As apresentações serão feitas em inglês, com tradução simultânea para português e espanhol. Agendas detalhadas estão disponíveis para baixar em inglês, português e espanhol através do link Documentos no menu no alto da página.
---
Café Nuclear reúne a profesionales que trabajan en la esfera de la seguridad física nuclear en América Latina con el fin de analizar inquietudes, desafíos y oportunidades compartidas. Se llevarán a cabo cuatro sesiones en abril de 2023, cada una centrada en un tema específico. Cada sesión de 90 minutos comenzará con una presentación informal por parte de un experto en la materia de seguridad física nuclear, que utilizará estudios de casos del mundo real para explorar un aspecto de la seguridad física nuclear. Esto será seguido por un panel de discusión abierto e informal para permitir el diálogo entre los socios regionales.  
Haga clic aquí para inscribirse en todas las sesiones. Asista a las sesiones que le sean relevantes.
Las presentaciones se llevarán a cabo en inglés, con interpretación al portugués y al español. Los órdenes del día detallados y todo el material de presentación podrán descargarse en inglés, portugués y español a través del enlace Documentos del menú superior.